Balance My Team
Do more.  Offset the carbon footprint of your business team.

Align your whole team with what your business is doing on climate action.  Balance My Team is a way for you to include more of your scope 3 or value chain emissions, taking into account things like commuting and working from home. 
With more people working with greater autonomy and flexibility, the boundaries between the home and work place are blurring.  By offsetting the average carbon footprint of team members, based on the country they live in, you can Carbon Balance your whole work force. 
The C Level Carbon Calculators are currently being transitioned to work through our new Balance API and Carbon Hub. This carbon calculator will be back online shortly.
Thanks for your understanding.
Alex and the dev team.
You can call us on +44 (0)1273 234666 or use the livechat to speak with C Level.

C Level projects are all verified under the global Plan Vivo Standard – the world's original community carbon standard.
Commuting accounts for 25% of UK transport emissions:
% of the UK work force working from home to save 3 million tonnes CO2: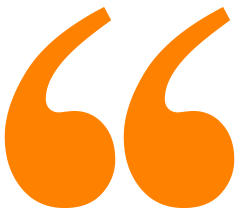 "As we have moved to fully remote working we realised part of our footprint has moved with us so we have gone a step further with our Net Zero action and offset the carbon footprint of each member of our team, using the average emissions for an individual living in the UK."
Anthony Villis – CEO, First Wealth

What is balance my team?
This is a C Level subscription service that enables businesses to take into account more of the carbon footprint arising in their value chain.  It is a way to respond to the fact that many teams are now working from home, effectively taking the business office into the home remote office.  This is a way to account for this part of the business footprint, to choose to regularly offset home working as well as other aspects of employees' own carbon footprint.  The carbon calculations are based on the same carbon factors used in our Balance My Life calculator (the average per capita emissions for the country to live and work in).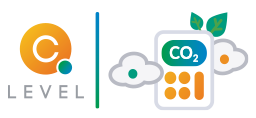 Integrate our calculators into your website or business

ABOUT C LEVEL
C Level provides you with the best way to offset your carbon footprint – bringing together the natural powers of ecosystems and local communities to take CO2 out of the Earth's atmosphere and bring it down to Earth. Credited with coining the term 'carbon footprint' in 2000, C Level works with some of the world's finest reforestation projects – sequestering CO2 via indigenous forests with local communities. These natural climate solutions are verified under the global Plan Vivo Standard, which puts working with communities, on their own land, right at the heart of its work.
C Level gives you the choice of sustainable carbon offsets that compensate for each tonne of CO2 from your team, provide biodiversity benefits and engage local communities in forest restoration and conservation.
You will receive a personal certificate confirming you have successfully Carbon Balanced your team and the projects you have supported.
CommuniTree, Nicaragua
Inspirational project that has planted over 10 million tree with thousands of people.  Scaled up in recent years to now be the biggest reforestation project in the country, and has recently been selected by both Springer Nature and Microsoft to deliver carbon balancing.
Hadza Hunter Gatherers & Datooga, Tanzania
Winner of the UN Equator Award for Sustainable Development. Protecting forests in the Yaeda Valley, and area the size of Dartmoor, home to a tribe living there for thousands of years, the 'last of the first'.  The Hadza & Datooga are being given full agency to arrest the causes of deforestation and protect biodiversity and their own way of life.
Khasi Hill, Meghalaya, India
Villagers in the 11 Khasi indigenous kingdoms working cooperatively to protect and restore forests and sacred groves.  The first of its kind project in India, reversing deforestation by planting indigenous trees and enabling the forest to naturally regenerate.