Film Carbon Calculator
Built for film makers who want to calculate and balance the carbon footprint of their film production with award winning nature based projects.

Simplify Your production Sustainability Efforts
Balance My Film gives films makers an exciting new tool to more easily calculate their film footprint and then immediately take action through C Level's inspirational reforestation projects.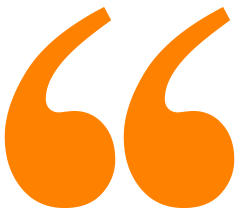 C Level has made it beautifully simple to both calculate and communicate on the climate impact of films. Film makers as story tellers can now take action with the world's most holistic reforestation projects."
BUILT IN PARTNERSHIP WITH:

Balance My Film originated from C Level's consulting collaboration with Europe's largest news agency, Euronews. Initially, the partnership aimed to calculate and remove the carbon footprint associated with all their sponsored and branded content. Euronews had been using a cumbersome and intricate method to calculate this impact, which frequently resulted in inactivity due to the administrative burden. Recognising the opportunity, C Level decided to expand on their work with Euronews, streamlining the calculation process and developing the online carbon calculator known as Balance My Film. This tool offers a straightforward yet trustworthy means for filmmakers to engage in meaningful climate action.
A CARBON BALANCED PRODUCTION
The very first short film to be Carbon Balanced using Balance My Film is our own production called Bio Estrela. This will be available in September and introduces a Plan Vivo Nature pilot project for biodiversity on the Estrela mountain in Portugal.
BIO ESTRELA PROJECT TRAILER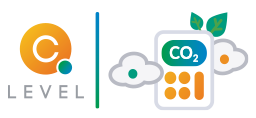 Integrate our calculators into your website or business

ABOUT  C LEVEL
C Level provides you with the best way to offset your carbon footprint – bringing together the natural powers of ecosystems and communities to take CO2 out of the Earth's atmosphere and bring it down to earth. Credited with coining the term 'carbon footprint' in 2000, C Level works with some of the world's finest reforestation projects – sequestering CO2 via indigenous forests with local communities. These nature based climate solutions are verified under the global Plan Vivo Standard, which puts working with communities, on their own land, right at the heart of its work.
You will receive a personal certificate confirming you have successfully Carbon Balanced your flights through CommuniTree, Hadza, and Khasi Hills projects.
C Level is one of almost 4000 certified B Corps, helping redefine business as a force for good and making a collective commitment to Net Zero 2030.
CommuniTree, Nicaragua
Inspirational project that has planted over 10 million tree with thousands of people.  Scaled up in recent years to now be the biggest reforestation project in the country, and has recently been selected by both Springer Nature and Microsoft to deliver carbon balancing.
Hadza Hunter Gatherers & Datooga, Tanzania
Winner of the UN Equator Award for Sustainable Development. Protecting forests in the Yaeda Valley, and area the size of Dartmoor, home to a tribe living there for thousands of years, the 'last of the first'.  The Hadza & Datooga are being given full agency to arrest the causes of deforestation and protect biodiversity and their own way of life.
Khasi Hill, Meghalaya, India
Villagers in the 11 Khasi indigenous kingdoms working cooperatively to protect and restore forests and sacred groves.  The first of its kind project in India, reversing deforestation by planting indigenous trees and enabling the forest to naturally regenerate.