Impact Communications
PROJECT vision & clarity
.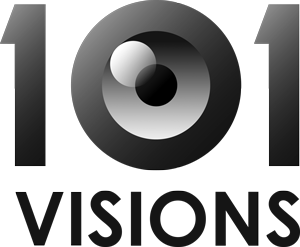 You are well on your way. Already engaged with the world's most holistic carbon offsetting… and perhaps going further with our European rewilding programme.  In short this is a story that matters.
C Level has been making micro-documentaries for our 101visions series since 2012. We were asked to create short films with the Kathmandu based not-for-profit Rupantaran. From that time in the Himalayas, we have developed a unique approach to helping projects in the field create film to tell their story.
As a carbon balanced client, our unique 101 process can help you create a crafted two page storyline.  This could be for a new micro-documentary you are sponsoring, or it could be used as a touchstone, a honed narrative, for all your sustainability communications and channels.  Imagine the possibility of working with a team that combines film and sustainability excellence.
How we make short films
Our six step process quickly creates clear storyline, and when we go on to make the film, this happens in weeks not months. 
All the films on the C Level Channel have been made in the same way. It is a process that gets results when there are challenges with getting to places, finding budgets or equipment.
Take a look at the micro-documentaries below to see the way we empower people to pick up their camera (or phone) and work as 'our eyes on the ground'.  One way we get creative to avoid flying!  Another is to discover archive – stuff already filmed or photographed. 
Our approach is that story is king.  
A live conversation running through our 101vision questions, designed to enable us to understand the essence of the project's story.
RECYCLING – FILM AND IMAGE ARCHIVE
Our approach is to use existing materials before new filming, so we review existing media assets.
POWERFUL NARRATIVE AND VOICE OVER
We present a script, and iterate, making changes where needed until we have a fully powerful new narrative.  The touchstone for communication. 
our crew or we guide and coach
Our camera crew has filmed all over the world, in all kinds of cultures and conditions.  But we can also find and coach your project staff.
editing + bespoke soundtrack
We create a 3-5 minute video, making changes where needed. This includes a bespoke soundtrack for each new film.
The new short film, the essence of the project or '101vision',  is uploaded to our YouTube Channel and launched on social media.
HADZA HUNTER GATHERERS & DATOOGA
The Hadza are a tribe of hunter gatherers who live in the Yaeda Valley in Tanzania, East Africa.  The 'last of the first' an unbroken thread back to a time some 12,ooo years ago when all our ancestors lived as hunter gatherers.  A time of low global population, without cities and without agriculture.
Our partners Carbon Tanzania, are working with the Hadza & Datooga to empower and build capacity amongst the 1000 remaining in the communities.  Creating a way for deforestation to be slowed and halted and making all of this happen funded by people and businesses becoming Carbon Balanced.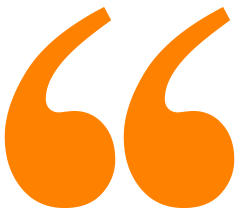 We had been trying to get a film together for years. Each time it got too complicated too quickly. C Level flipped that around and from a single deep discussion, we scripted and made the film."
Marc Baker, Co-Founder, Carbon Tanzania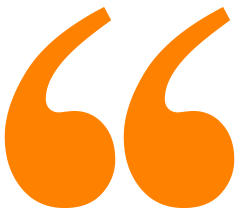 Thank you for the Mikoko Pamoja film, we really appreciate your support and are excited to collaborate with you further."
Aline Da Silva, UNDP Equator Award
MIKOKO PAMOJA BLUE FORESTs
Mikoko Pamoja means people and mangroves together.  It is a project that taps into the extraordinary power of mangroves, 'blue forests' to bring carbon down to Earth.  Mangroves sequester many times more carbon than terrestrial forests.
Mikoko Pamoja is winning awards.  Holder of the UN Equator Award, it is an inspirational project that needed to get its story out.  With a tight budget, and a willing volunteer embedded in the village community of Gazi Bay on the Kenyan Coast, we set about managing filming remotely.  Many conversations happened with Ankje while the rain was pounding down on a tin roof.  She did a great job with her camera, and the film was shown in New York at the Awards Ceremony.
PLATBOS FOREST – PRO BONO
We are often asked to help with pro bono film making and this is sometime possible like with this basic 101vision for the Platbos Foundation in South Africa.
Platbos is a tiny remnant of ancient forest.  It is the most southerly such fragment on the whole continent, and also provides a model for people looking after the forest while also setting up home and creating livelihoods in the forest.
Melissa Krige explains how the forest is being protected, the profound synergy she has discovered between tree species, and the Platbos Tree Essences she provides for healing to people around the world.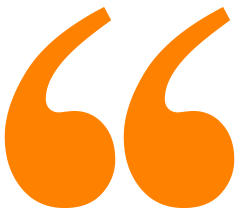 Daren and Adi put me at ease throughout the filming, and their perceptive questions enabled us to capture the essence of my work and future vision for the forest."
Melissa Krige, Platbos Forest…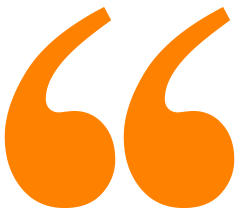 "We are an ambitious busy start-up and it was great to pause for a few hours and focus on purpose and the bigger picture. We successfully co-created a new vision and narrative that has already fundamentally changed our website direction. We can now guide our internal work and way more easily communicate with stakeholders…and we could have saved big on web development if we had worked with C Level earlier."
Max Inglis, Entrepreneur, Carbonex Project.

create your best content and help tell the stories behind inspirational projects