Founded in 1993 with the goal of rewilding the Scottish Highlands and restoring the ancient Caledonian forest from a base at Dundreggan, Trees for Life is now launching the Affric Highlands project.
C Level is partnering with Trees for Life to enable clients to get directly involved in supporting these exceptional projects. A part of our Wild Aligned Programme. 

FOUNDERS:
Alan Watson Featherstone.
trees species
Ader, Aspen, Birch, Bird Cherry, Hazel, Holly, Rowan, Scots Pine, Willow.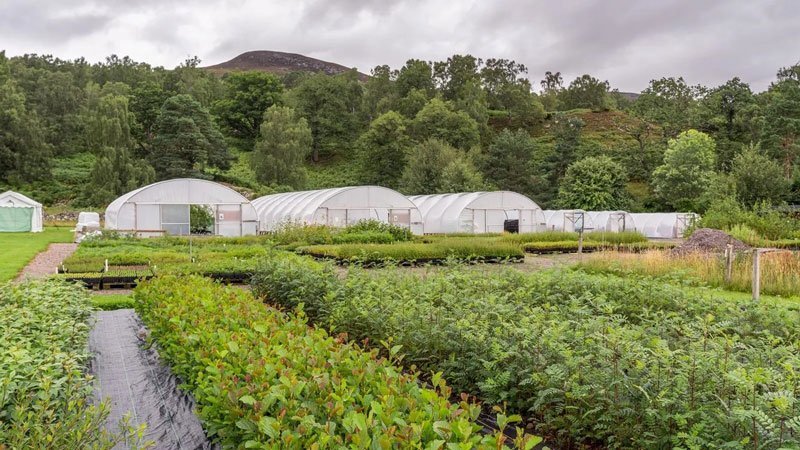 CALEDONIAN PINEWOOD RECOVERY:
A project to look after Scotland's remaining Caledonian pinewoods. By managing and better understanding these precious woodland remnants, we can stop them from further decline and support their future regeneration. 
PLANTING TREES:
Trees for Life have planted nearly 2 million trees, helping to restore native woodlands across the Scottish Highlands. They have issued carbon credits in the form of Pending Issuance Units (PIUs) verified by the Woodland Carbon Code.
WORKING WITH VOLUNTEERS:
Trees for Life seeks to engage people with nature through all aspects of its rewilding work. The charity welcomes hundreds of volunteers to Dundreggan and Glen Affric each year, so that more people can learn about and experience the benefits of rewilding up close.
GROUND BREAKING:
For nearly 30 years, Trees for Life has pioneered new approaches to conservation. Tree planting, the cultivation of rare native species, red squirrel reintroductions, and landscape-scale partnership-building are just some of the ways that the charity is working to rewild the Scottish Highlands. 
COLLABORATIVE:
Trees for Life believes that involving people is key to the long-term success of rewilding. Its projects seek to bring together people from all walks of life, from local communities to landowners. 
REWILDING CENTRE: 
Dundreggan Rewilding Centre will enable Trees for Life to welcome a larger, more diverse audience to its conservation estate, making it a place where people come to discover a landscape being restored and leave inspired to engage with rewilding. The centre is currently under construction, due to open to the public in the spring of 2023. 

The vision of Trees for Life  is of a revitalised wild forest in the Scottish Highlands, providing space for wildlife to flourish and communities to thrive. 
It's mission is to restore the ancient and globally-unique Caledonian Forest that once covered much  of the Highlands. They hold that the involvement of local people in the process of rewilding is key to the overall success of the project and that the creation of this new wild forest will have many benefits beyond the immediate ecological gains, including flood mitigation effects, climate benefits from carbon storage, and the creation of an inspirational new area of natural beauty which all can enjoy.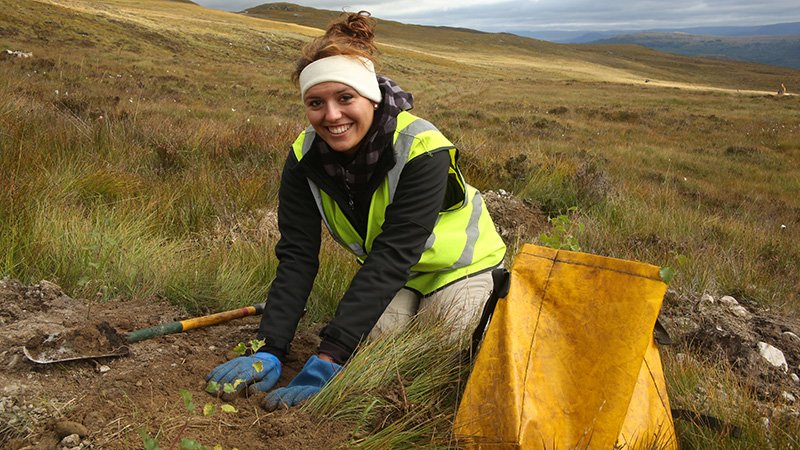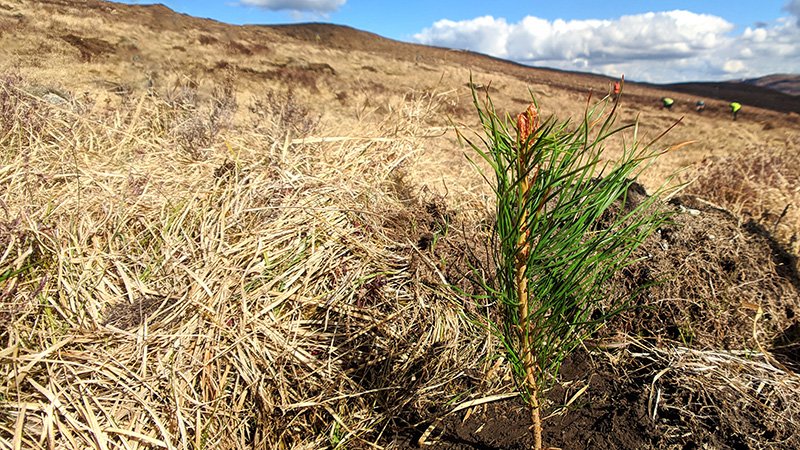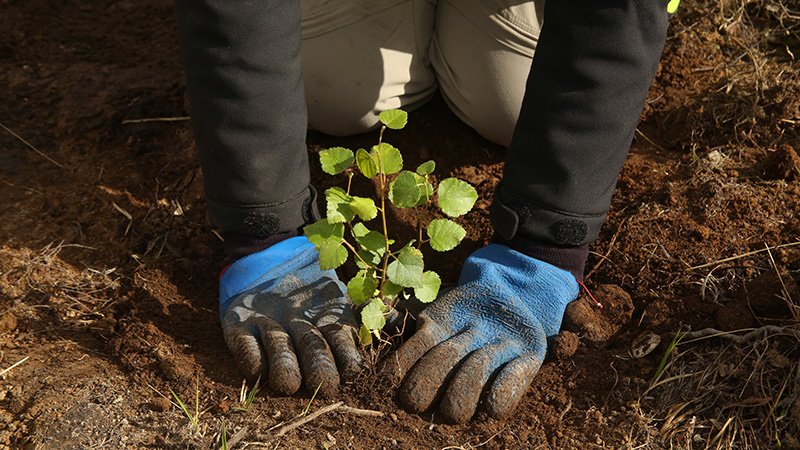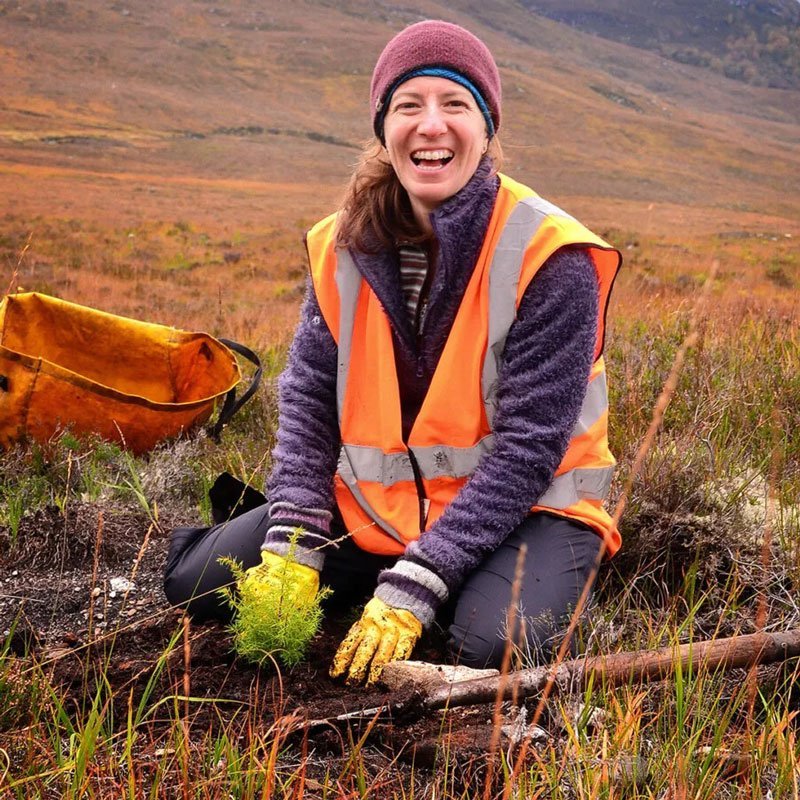 OPERATIONS
Since its foundation in 1993, Trees for Life  has been working across the Scottish Highlands in areas historically covered by the Caledonian Forest. This includes Glen Affric, home to one of the most significant and important surviving fragments of Caledonian pinewood, as well as Dundreggan estate, purchased by the charity in 2008. The work of Trees for Life has allowed Scots pine to return to areas from which it has been absent for generations, as well as growing rare tree species like aspen and montane willow providing the new forest with the biodiversity of the original. There is more to a forest than just trees, and in recognition of this fact, Trees for Life have been carrying out a red squirrel reintroduction programme, translocating squirrels from their strongholds to forests from which they had been lost 50 years previously. All that Trees for Life have achieved has only been possible through the tireless efforts of their army of volunteers, who have taken part in their Conservation Days and Weeks by planting trees at their woodland creation sites or helping in the on-site nursery at the Dundreggan Estate.
Affric Highlands is an ambitious plan to build a coalition between Trees for Life, local communities and landowners across Glen Cannich, Glen Affric, Glen Moriston, and Glen Shiel to create a connected and rewilded landscape from the east to the west of Scotland with the support of Rewilding Europe. The goal of this proposal is to interweave the three strands of people, nature, and business to build a sustainable future for the benefit of all, boosting the local economy, enhancing the lives of local people, and allowing natural processes to take the lead in restoring the resilience of the ecosystem. Nature-based business activities identified by Affric Highlands as having the potential to grow alongside the regeneration of nature include carbon sequestration, nature-based tourism, forestry, wood use and non-timber forest products, regenerative grazing, and agroforestry.