Balance Carbon
Offset your footprint
.
Carbon Balanced means offsetting your footprint with the world's most holistic projects powered by nature and communities. You can choose to offset your own impact, your whole family or do this as a gift for a friend… you get a personalised certificate straight away and regular updates from the forests.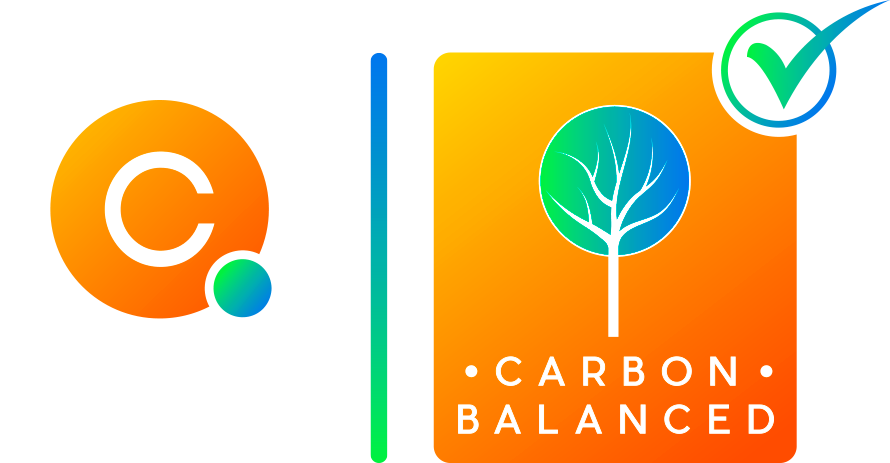 C Level Carbon Balanced projects are all verified under the global Plan Vivo Standard, the world's original community carbon standard.

why OFFSET your CARBON FOOTPRINT with c level?
As individuals and as businesses we are all responsible for rocketing carbon levels in Earth's atmosphere. To understand this C Level created the term carbon footprint, helping introduce a new metric to 'sustainability'. It cuts through ambiguity and highlights how human society and systems have overshot.
Carbon offsets are used to compensate for your carbon footprint. They are measurable, quantifiable and traceable certificates, for the carbon benefit of 1 tonne CO2 – created by projects which draw carbon down to earth or  avoid releasing CO2 into the atmosphere.
Not all carbon offsets are the same. Our Carbon Balanced Programme has 3 core values: action on carbon, action on forests, with communities.  The natural offsets that underpin Carbon Balanced are all you will find here. No cheap technology carbon offsets and no industrial projects.
The projects we curate to connect you with are winning awards, featuring in documentaries, and rising to the challenge of scaling up.
We invite you to  align with the natural powers of ecosystems and communities. Let's work together to bring CO2 down to earth.

All our carbon calculators are enterprise grade and are based on the latest carbon factors published by DEFRA and other reputable public databases.  Our dev team follows Greenhouse Gas Protocol's best practice for carbon footprinting when building carbon calculators.  We make sure our calculators are the simplest and most elegant to use.
We only connect you to nature based projects to offset your carbon footprint. You can offset through our mix of 3 main projects or go to individual project pages and offset directly with any project we work with. C Level Membership, lets you choose to receive updates from the field and forest as well as inspirational ideas on radical carbon reduction and lifestyle change. Again, we only connect you with the world's very best natural offsets.
Every carbon balanced purchase you make is significant to the ecosystems and communities your are choosing to offset your emissions with. Each purchase is certified at two levels. First Plan Vivo Certificates are allocated for every tonne of CO2. Then we send you your personal C Level Carbon Balanced Certificate.
our carbon calculators
C Level has been developing and running carbon calculators for 20 years on this site.  We use a proven methodology based on the latest DEFRA published guidance and carbon factors.  The latest generation of our calculators are based on the work we have been doing with the Balance API, which means they run on the securest and fastest servers and create bespoke certificates as part of their processing.  These are sent out to you just after you complete any purchases for carbon or trees.  Payment is through the Stripe payment engine and you are able to set up regular payments for Balance My Life and other products.  Once you have taken action and received your certificate, we will keep you updated on progress in the projects delivering your carbon benefits.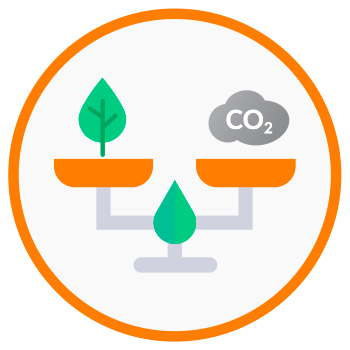 For when you know your carbon footprint or you simply want to purchase a set amount of carbon offsets from a specific project.  Choose how many tonnes of CO2 to offset and choose your project.  Simple and individually certified. You can do this as a gift for a friend.  Annual membership available.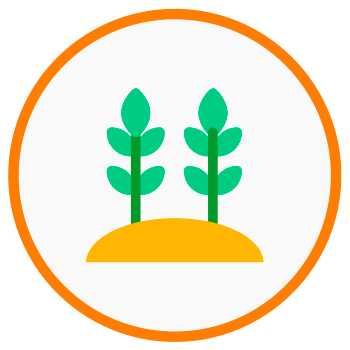 For when you simply want to plant trees with our projects. Choose how many trees, and choose your tree planting project and community.  We will send your an individual certification showing the carbon the trees will sequester as well as the species planted along with regular updates on the project. Annual membership available.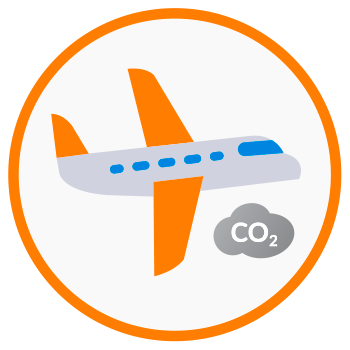 C Level's enterprise grade Flight Carbon Calculator is very easy to use.  Work out how much CO2 your flight has emitted into Earth's atmosphere and then choose to compensate through a project that will bring carbon down to earth. Receive a personal certificate and regular updates on your projects.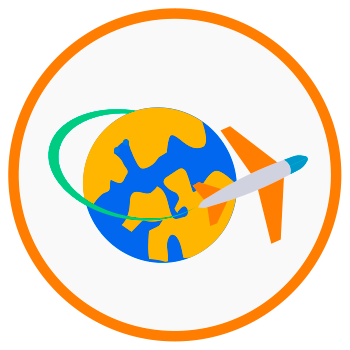 Building on Balance My Flight, we can calculate other aspects of your trips, including hotel nights, food, and car hire. We have been doing a lot of work with travel companies, resulting in the development of this simple travel calculator.  Balance your travel with one of our nature based community driven projects. 
Choose our simple free  business carbon calculator, or work with our carbon consulting team.  We have a flat rate carbon footprint consulting package for smaller businesses and bespoke consulting for more complex business and for product footprints. You can choose to purchase carbon offsets and certify Carbon Balanced.  
For individuals who want to offset their annual carbon emissions.  Each purchase is backed up by your personal carbon balanced certificate and regular updates on the projects you are  helping to make happen.  Choose the country you live in and offset your average annual CO2 emissions.  Choose to offset just your carbon footprint or your whole family. Annual membership available.
looking for business carbon consultants?
For smaller businesses we provide Carbon Balanced Certification at an inclusive flat rate. We give you the tools to make it easy to calculate your carbon footprint on an annual basis.
Bigger business carbon consulting is bespoke. Current projects with clients include a carbon footprint calculator for vinyl records on behalf of Key Productions, travel carbon footprint calculator for Tourism Declares and Carbon Calculator API developments for multiple clients.