Carbon Calculator API
Integrate WITH NATURE
.

Branded and automated delivery of carbon removal through the integration of our carbon calculators and tools with your system.
Our RESTful API enables 3rd parties to easily remove carbon generated from any type of activity; from travel to film production, gas usage or charter flights, to an equivalent high-quality carbon removal project. Making every type of action carbon balanced in real-time.
Seamlessly connect our carbon removal mechanism with your existing apps, intranet or booking engines to remove your carbon footprint without adding complexity or large costs to your business. Choose the appropriate endpoint for your business and let us handle the rest.
Partner with some of the world's best projects and track the impact you are having every time you (or your customers) choose to Carbon Balance an activity. Our automated certification system allows you to say thank you to your clients for removing the carbon generated for each transaction.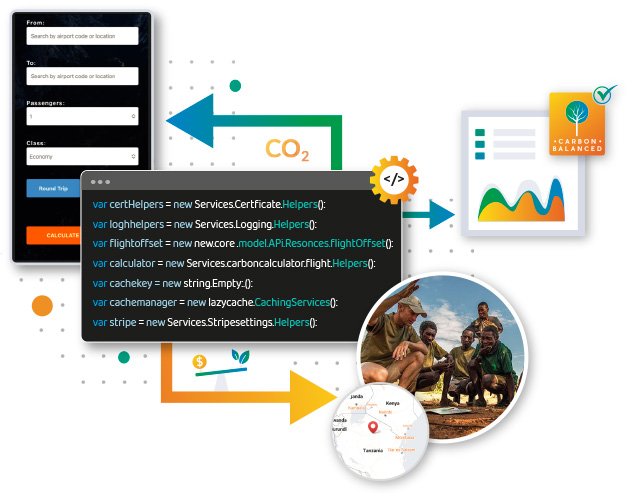 How does the Balance API work?
Fully compensate CO2 emissions by calculating your carbon impact in real-time, using our extensive database of carbon factors and/or go further by purchasing the world's best nature-based carbon removal projects, generating your own branded certification every time.
Your Website/App
User needs to remove an amount of carbon, based on a specific activity/product, such as flights, utilities or film production.
Our Carbon Balance API
Receive in real time the CO2 equivalent and price, calculated based on data supplied using our methodology.
Your Website/App
CO2 quote (with equivalence figures if required) returned to web/app and then paid for by user.
Our Carbon Balance API
Purchase and retirement of high-quality carbon credits, verified by the Plan Vivo Standard.
Your Website/App
Confirmation of purchase is received.
Our Carbon Balance API
Branded certificates created and sent to you or your client.
Carbon Balance API key features
Agnostic
Works with any existing tech or framework. Whether you have an app or website.
Fully Hosted and Supported
Hassle free! Infrastructure and free updates are taken care of.
Intelligent Reporting and Monitoring
Built-in flexible reporting for cash and carbon accounting.
Equivalence Engine
Customise your Balance Carbon API further with an equivalence engine tailored to your sector.
Automated and Branded Certification
Each purchase is certified as Carbon Balanced. With certification sent out automatically to your customers.
Wind Range of Endpoints/Products
Access to our growing suite of carbon products – C Level builds bespoke calculators for its clients.
Payment Integration
Integrate your own payment method or use our Stripe payment engine.
Robust Calculation Methodology
Our calculators use the latest UK government factors and GHG protocols which follow best practice (We recommend 10% contingency is added to all calculations).
Adaptable
Easily tailored to suit alternative projects or simply select from C Level's unique stable of nature-based projects for high-quality carbon credits verified under the Plan Vivo Standard.

Do not worry! We build bespoke calculators. We can accommodate for a variety of different use cases no matter what your industry or sector. Contact us and we can help you find a solution.
Payment
Set up with a fully secure, Stripe payment gateway (Apple Pay accepted) or choose invoice only and integrate your own preferred payment method.
Certification
Acknowledge action and send out bespoke certification from your chosen projects with activity detail, and total carbon removed. Automatically generating branded certification with your company logo and colours to send out to the email address of your choice. Certificates are sent out as a PDF and viewable online using the QR code.
Reporting
Receive monthly built-in flexible reporting to track your business and customer Carbon Balancing for cash and carbon accounting or use it to identify areas of improvement to reduce your carbon footprint. A Company Dashboard to support CSR and carbon audits.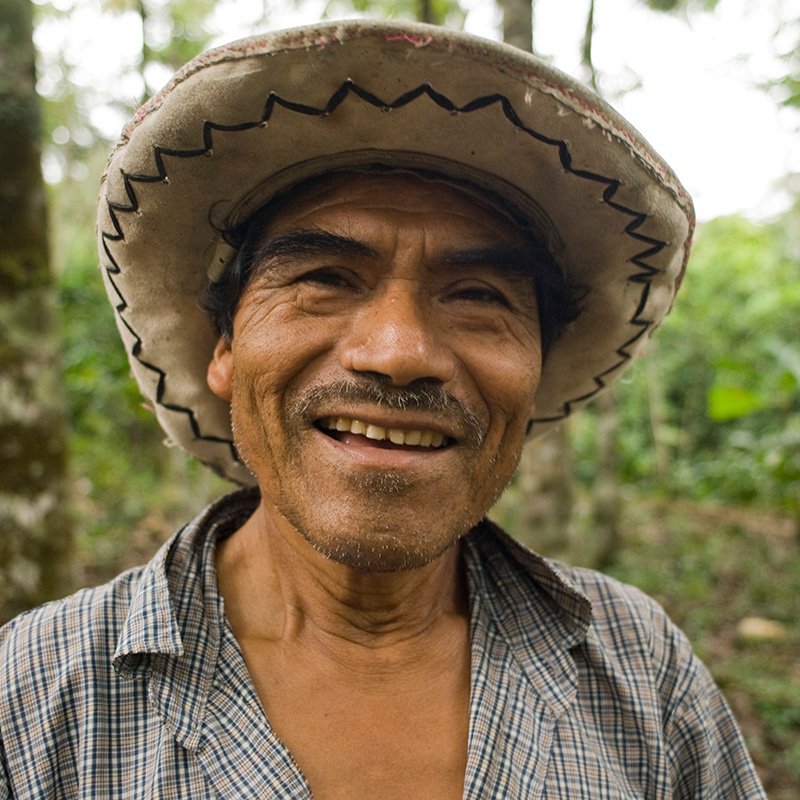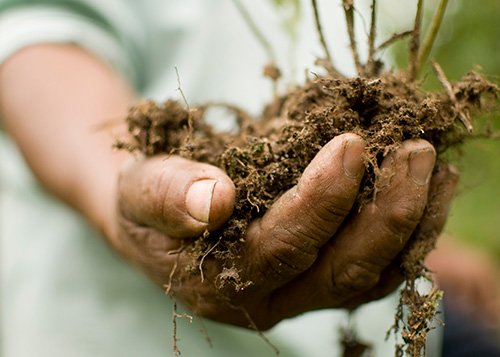 Access to our unique stable of nature-based solutions for climate action, choose from our two programmes.
Carbon Balanced projects provide real and verifiable climate benefits, they create sustainable rural livelihoods and enhances biodiversity for communities. These projects not only mitigate against climate change but empower communities to adapt and build resilience to climate change as custodians of their lands, with equitable benefit sharing. Contributing to a range of UN Sustainable Development Goals – all independently verified under the Plan Vivo Standard. Together, we deliver action on carbon, action on forests, with communities.
Wild Aligned enables you to go further, with a solid metric of 'growing trees' rather than verified carbon removal. It allows for deeper engagement with European projects and opportunities for experiential events. This programme is built with early-stage partners who are highly visionary and combine growing trees with ecological and cultural regeneration. Partner with Children's Forest based right here in the UK!

Request access to our Carbon API today!
Prefer to email or call us directly?
Call: +44 (0)1273 234666
Or use our live chat widget.
Not looking for an API?
If you don't need an API but would like to use our platform, see our Carbon Hub options.