CommuniTree,
Nicaragua
CommuniTree is now the biggest project for tropical reforestation in Nicaragua. It combines farmer driven project design and innovative monitoring technology to create forests that last.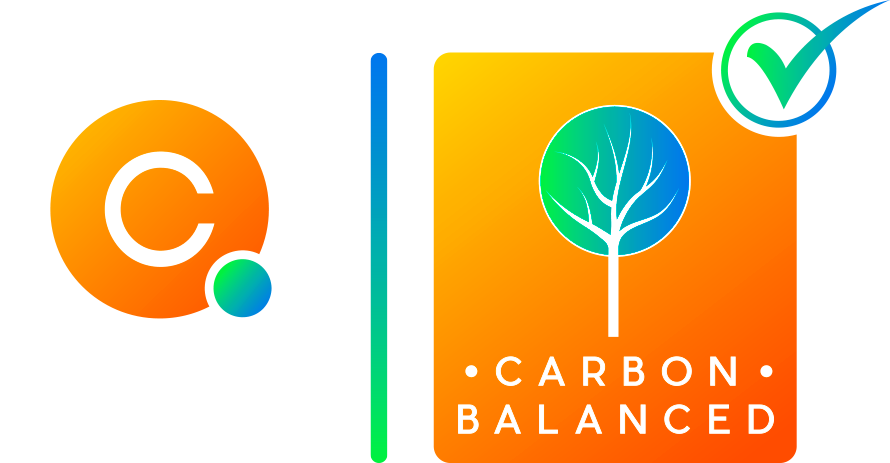 C Level Carbon Balanced projects are all verified under the global Plan Vivo Standard, the world's original community carbon standard.

FOUNDERS:
Kahlil Baker
PARTNERS:
Taking Root
KEY SUPPORTERS:
C Level, Microsoft, Springer Nature
tCO2 sequestered since 2010
Species:
Over 100 indigenous tree species including Pacific Mahogany, Spiny Cedar and Orimba
CommuniTree, Nicaragua.
A Project Update 
CommuniTree has grown from a bold vision explained to us over a phone call ten years ago, to Nicaragua's biggest reforestation programme.  It helps farming families to grow native tree species and build forest-based enterprises on deforested land, creating long term sustainable livelihoods. A certified Plan Vivo project and a model for best-practice reforestation around the world.
Under Plan Vivo, the project is designed to make sure that farmers who grow the trees on their land get more value from reforesting their land than deforesting it.
This approach combined with CommuniTree's unique technology, called FARM-TRACE, means every farm reforested stays reforested. FARM-TRACE is an App and a Global Platform developed by the project team. It combines satellite imagery and on the ground monitoring from the team of over 30 full time project workers.  Using predictive algorithms and the monitoring data, as well as the world's biggest database of carbon sequestration rates for forest trees, FARM-TRACE is now providing unparalleled transparency and confidence in the project's environmental and social impacts.
OFFSET CARBON & PLANT TREES WITH COMMUNITREE
Choose how many trees to plant & how many tonnes of CO2 to offset. Your bespoke certificate will be created within minutes and emailed to you.

CANADIAN BROADCASTING CORPORATION FEATURE DOCUMENTARY
CBC's hour long feature documentary charts the CommuniTree project as it evolves from a vision to Nicaragua's biggest reforestation programme. Filmed in Canada and on location in Nicaragua, the film team follow the journey through the eyes of Kahlil Baker, project co-founder.
Deforestation
Rising to the challenge of deforestation, long-term reforestation can only work when the people who live on and work with the land understand and get value from the trees they plant. CommuniTree creates long term incentives and provides extensive training so farmers earn more from reforesting their land than deforesting it.
Ecosystem Regeneration
CommuniTree creates thriving native forests on previously under used land. Planting designs include over 100 native tree species to grow forests which both store carbon and enhance biodiversity. Soils are protected and flooding is reduced as forest cover returns to the watersheds.  Micro-climate improves helping farmers' yields.
Improving Farmer Incomes
Smallholder farmers are particularly susceptible to changes in climate. Late rains flooding and the catastrophic hurricanes that have struck Nicaragua in 2020, can damage a whole season's crop. Earning are on average less than $2 a day, so farmers are particularly vulnerable to loss of income. A poor harvest is hard to recover from. CommuniTree not only creates forests which protect areas from extreme weather events but also provide security for farmer families through higher and more reliable incomes.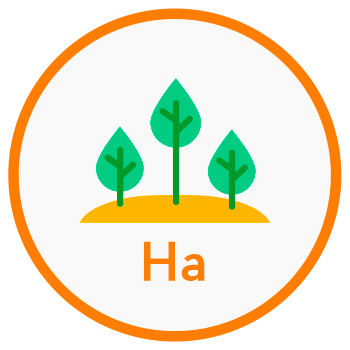 The project is creating pockets of indigenous forest across a large area working with smallholder families on their own land. Now the biggest reforestation programme in Nicaragua, and running FARM-TRACE to provide un-paralleled transparency and impact monitoring. 
With almost a million tonnes already achieved, the project is using its own platform and App, FARM-TRACE, to rapidly scale the project. It is finding support from bigger companies who are carefully looking for the world's best natural climate solutions, including Springer Nature and Microsoft.  
There are many examples of the benefit felt by individual families, many of whom are only able to continue on the land due to the project's intervention. Helping to create a long term future slows the drift to cities, and migration across borders.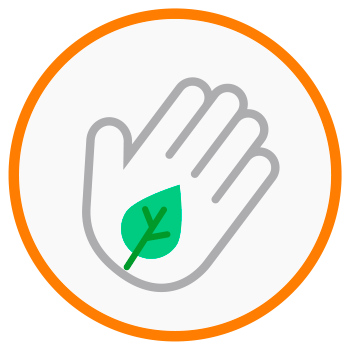 Over 30 full time project staff are employed on the ground, thousands of farmers and their families are employed each year, and over $6,000,000 in payments have gone direct to the communities.  
Harvesting seeds from indigenous trees takes up a lot time.  These need to be transported, stored in the right way, and then planted out in one of the hundreds of tree nurseries created across the region.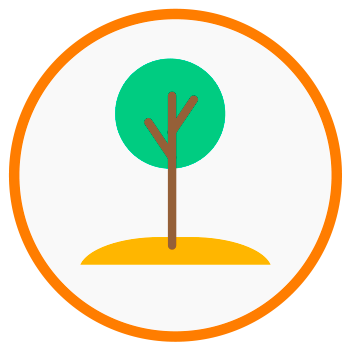 For every tonne of CO2 being sequestered by the project over 5 trees are planted.  The running total now stands at over 10 million trees.  A massive achievement, based on long term payments to small holders over 10 years, and very different to cheap tree planting programmes.

Built over the last 5 years, FARM-TRACE uses mobile, satellite and machine learning data to automate the  monitoring and reporting needs of the project.  People supporting this project can dive in and see social, ecological and climate impact at the level of individual small holder farms.  This is an exceptional achievement that is enabling the project to scale up and one that is attracting interest from around the world.

C Level projects are all verified under the global Plan Vivo Standard, the world's original community carbon standard.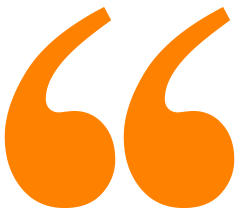 "FARM-TRACE is super exciting.  Automating forest growth and carbon tracking brings down reporting and verification costs while giving those who fund the project unparalleled transparency on impacts."
Eva Schoof, Programme Manager, Plan Vivo Foundation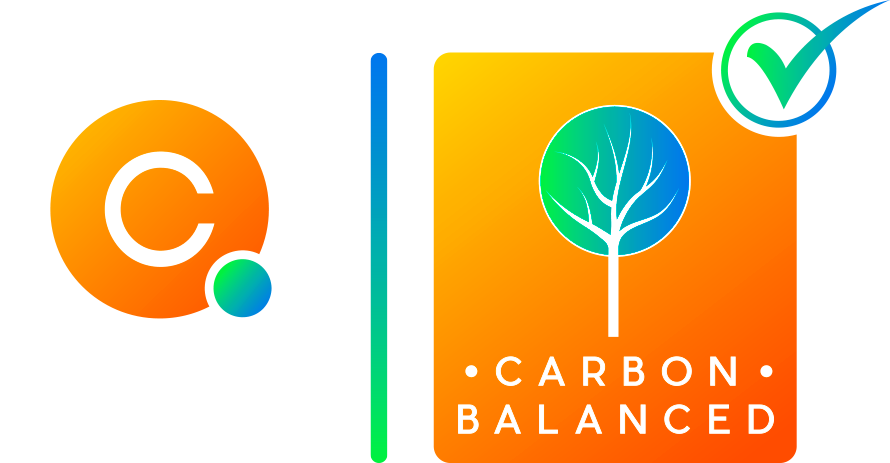 the world's most holistic nature based solutions