Wild Aligned Programme
CHANGE CULTURE NOT CLIMATE
.
Carbon Balancing starts you on the Net Zero journey.  Wild Aligned is our next level engagement programme where you can choose from the best European re-gen projects and 3 of our global Plan Vivo reforestation projects. 'Double down' further on climate and biodiversity action, while going the extra mile in terms of engagement, inspiration and innovation.
C Level Wild Aligned projects are all designed to be experiential combining tree planting with ecological and cultural regeneration.

Our Carbon Balanced Certification Programme delivers the world's most holistic verified carbon offsets, providing climate, ecological and social benefits. Our clients want to go even further.
The Wild Aligned Programme is our answer.  It's about going the extra mile, planting trees and finding ways to roll up your sleeves and get directly involved in projects.
It is a fabulous opportunity to show leadership and vision and is being taken up by companies like Bluefield, Pen Partnership and Springer Nature Group.
Benefits include:
Double your impact and engagement

 

Support exciting early stage regen and rewilding projects

 

A solid metric of trees planted within a multi benefit project
Additional CO2 benefits
Access to inspirational founders
Opportunities to engage through providing pro bono support
Longer term, participation through online and in the field events
A programme to engage your people, and explore radical innovation within your business. To change culture not climate we need to re-wild our people and our business systems.


Become Carbon Balanced & Go further with Wild Aligned
Springer Nature is already aligned with Plan Vivo and CommuniTree as part of their commitment to Carbon Balancing. Springer Nature approached us to create a forest of 10,000 trees for 10,000 employees to thank all staff for reaching the milestone of being the first to publish one million Open Access articles. We worked closely with our long term project partner in the Khasi Hills to create this tree planting project under C Level's Wild Aligned programme. With the Khasi Synjuk of 10 indigenous communities, we are co-creating an inspirational reforestation and rewilding project that will be delivered through the Synjuk's network of women's groups. Springer Nature is balancing carbon and is going further in terms of engagement through Wild Aligned.
Read the Springer Nature press release here.
Two programmes, double the Impact.
reforestation, rewilding, and deeper engagement
Wild Aligned is focused on projects in Britain and mainland Europe, but now also includes our long standing reforestation projects like Khasi Hills, India. As we fund the planting of indigenous trees with our Wild Aligned project partners we expect clients to be able to travel and participate in the regenerative work of the projects. As well as the direct experience of reforestation work during the two planting seasons, the programme will include deeper, facilitated work. A unique chance to explore together what 'sustainability' really means. A deeper experiential journey for your people and your business.
early stage regenerative projects
The beauty of this programme is in going further. With verified carbon offsetting already under your belt, you are freeded up to engage with early stage inspirational projects and ideas. Projects where vision is strong and where you can make a big impact. Big vision, potent and inspired. This is the territory we invite you to explore.
Children's Forest is a great example.  C Level and our clients have supported this project from its early days.  In 2019 we took two of the project founders to present their vision to our Carbon Balanced client, Pen Partnership.  Pen engaged, providing pro bono coaching to the Children's Forest team, helping build momentum and the team moved forward to form an organisation, open bank accounts and build their website.  Pen then funded Children's Forest using 'trees planted' as the yardstick. The first planting happened with children in Scotland in November 2020.
wellBEING & EXPERIENTAL learning
In October 2020 we submitted an application for Sustainabilty Innovation Funding to Innovate UK. This funding stream was focussed on 'hard' technology rather than 'human' technology. Culture change at the level of the individual is where the big radical changes can start.  If we can inspire everyone in a business, then that should power change in everything from systems to strategy.  We did not get the funding, but we did get this feedback:
C Level's proposed online experiental course, Wild Aligned, is an inspirational project with a compelling business motivation, based on an holistic and novel concept. It should have a significant positive impact to improve corporate and individual sustainability. An excellent team includes diversity. equality and inclusion. It represents excellent value for money for the public purse.
As we move into 2022, we are expecting clients to ask us to orchestrate Wild Aligned events and retreats at sites in the UK and Europe.
Plant trees
Each project can be engaged with directly and simply by funding tree planting.  Costs vary since each project has its own specific costs, structure and location. The funding covers costs including tree saplings as well as contributing to the running costs of the NGO's we are supporting.
The scale of planting available varies widely as well. Forests Without Frontiers has now reached 60,000 trees with our support, while Children's Forest has only planted a few hundred trees. One of our key clients has just committed to planting 10,000 trees through Wild Aligned. We provide certification for the trees planted as well as estimates of the additional Co2 benefits. Clients are given direct access to the project in the form of live video calls with the project founders.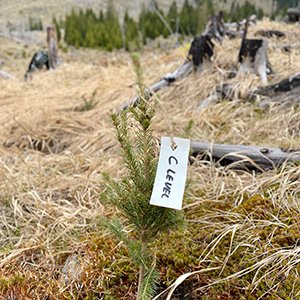 Reflorestar Portugal
Portugal
Based at 4 Reforestation Hubs, including one at an established  retreat centre in the centre of the country.  Piloting syntropic reforestation for Portugal, bringing people back onto the land, and running a national Gathering For Forests every two years.  
Children's Forest
Britain
Working in partnership with The UK Forest Schools Association, this project is also highly collaborative, creating pockets of rewilding across the country where children can experience Forest Schools and develop a lifelong connection to nature, to place and to others.
Forests Without Frontiers
Romania
Rewilding in the Southern Carpathian Forests of Transilvania, funding has been secured to deliver 40,000 trees through work with the local communities coordinated by the Carpathia Conservation Foundation in the Faragas Mountains.
Trees for Life
Scotland
Founded in 1993 with the goal of rewilding the Scottish Highlands and restoring the ancient Caledonian forest from a base at Dundreggan, Trees for Life is now launching the Affric Highlands project.
Bio-Estrela
Portugal
A pilot project, part of a new global biodiversity standard (Plan Vivo Nature), in the valleys of the Serra da Estrela. The project will work to build smallholder livelihoods and biodiversity. It will create high-integrity Plan Vivo Certificates that represent real, additional and verifiable benefits for people and nature.

Reflorestar, Portugal
Born from the wildfires in Pedrógão Grande, in June 2017, as a citizenship initiative with the dream of seeing indigenous Portuguese forests reestablished by a collective movement …one that 'thinks like a forest'…
Forests Without Frontiers
A Rewilding Project in the Fagarus Mountains, Romania. Reforestation creating wild life corridors, connecting remnants of the great carpathian forest, with a focus on engaging the Music and Creative Arts sectors….
Children's Forest
For children to imagine, plant and tend protected forests, creating sanctuaries for future generations of children of all species…and places for holding forest schools…
Trees for Life
Founded in 1993 with the goal of rewilding the Scottish Highlands and restoring the ancient Caledonian forest from a base at Dundreggan, Trees for Life is now launching the Affric Highlands project.
Bio-Estrela
A new pilot project set up as part of a new global biodiversity standard (Plan Vivo Nature) in the valleys of the Serra da Estrela.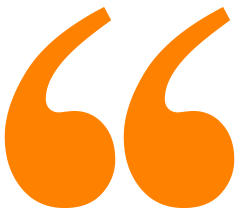 "We need fifty shades of green to catalyse and support all companies to net zero." 
Mark Carney, Governor of The Bank Of England